About JP Swim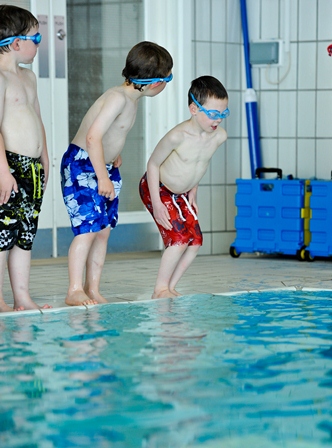 BELFAST SWIMMING TEACHER Joan Putt
PROVIDES
BELFAST SWIMMING LESSONS
BANBRIDGE SWIMMING LESSONS
CHILDRENS SWIMMING LESSONS
PRIVATE SWIMMING 
JP Swim is lead by the experienced and fully qualified swimming coach, Joan Putt, DipJEB.
Joan's qualifications and certificates include:
ASA Full Swimming Teachers Certificate
ASA Full Disabilities Swimming Teachers Certificate
RLSS – Royal Life Saving Society Qualification
JEB Teaching in W.P. and I.T.
JEB Teaching Principles
Child Protection Course
Leisure Watch Course
Joan's experience ranges from:
Joan's experience covers 11 years of teaching/coaching swimming as 1:1 private lessons and groups. The group teaching covers baby/toddler classes (from 4 months), schools, swimming classes for children, swimming lessons for adults and coaching swimming sessions for swimming clubs.
The 1:1 swimming lessons covers all ages and abilities/disabilities with children and adults.
Check out our video of a recent young student making huge improvements.
I have attended various swimming lessons throughout my life, but without any success, because of my great fear of water. How wonderful it was, and how easy, even at the age of 67 to finally conquer this fear. I am now able to swim front crawl. This is all down to JP swims unique approach to swimming tuition.
Excellent service, kids had so much fun! Would highly recommend.
We are exceptionally pleased our daughter has grown in confidence in the water as a result of the classes.
I would recommend the class to any parent to ensure proper water safety at home and on holiday especially when not all holiday destinations supply Life Guards
Rose really enjoys going to "Swim a Song" it has developed her confidence in the water and at 30 months she is able to swim indepentenly for short distances using floats.
Joan is an enthusastic teacher and all the children love her.
My son has been coming to "Swim a Song" since he was 6 months old and it has really encouraged his motor development. He loves the water and the music, as well as seeing the other babies and gets excited when he sees we're at the pool every week!
"This programme is real value for money! Joan is a wonderful instructor! My son Sam started  "Swim a Song" at 6 months of age and now at just 5 years old he has achieved his 25 metre certificate.
Both my husband and I would thoroughly recommend "Swim a Song"
Our children have enjoyed every minute of their lessons with Joan. We can see how they are gaining confidence in the water all the time. We are really glad we signed up for it and we hope to continue until they are ready for the next stage of swimming lessons."
"My boys have been with Joan for the past 4 years. They have developed a very good and trusting relationship with Joan.
My boys have achieved so much since attending these classes and they thouroughly enjoy and look forward to each class.
Joan has given them the opportunity to develop a life long skill and she has the patience of a saint with my two."
The overall experiene has been fantastic for Louise and we very much appreciate the patience and effort shown by Joan with our daughter – we are delighted with her progress."